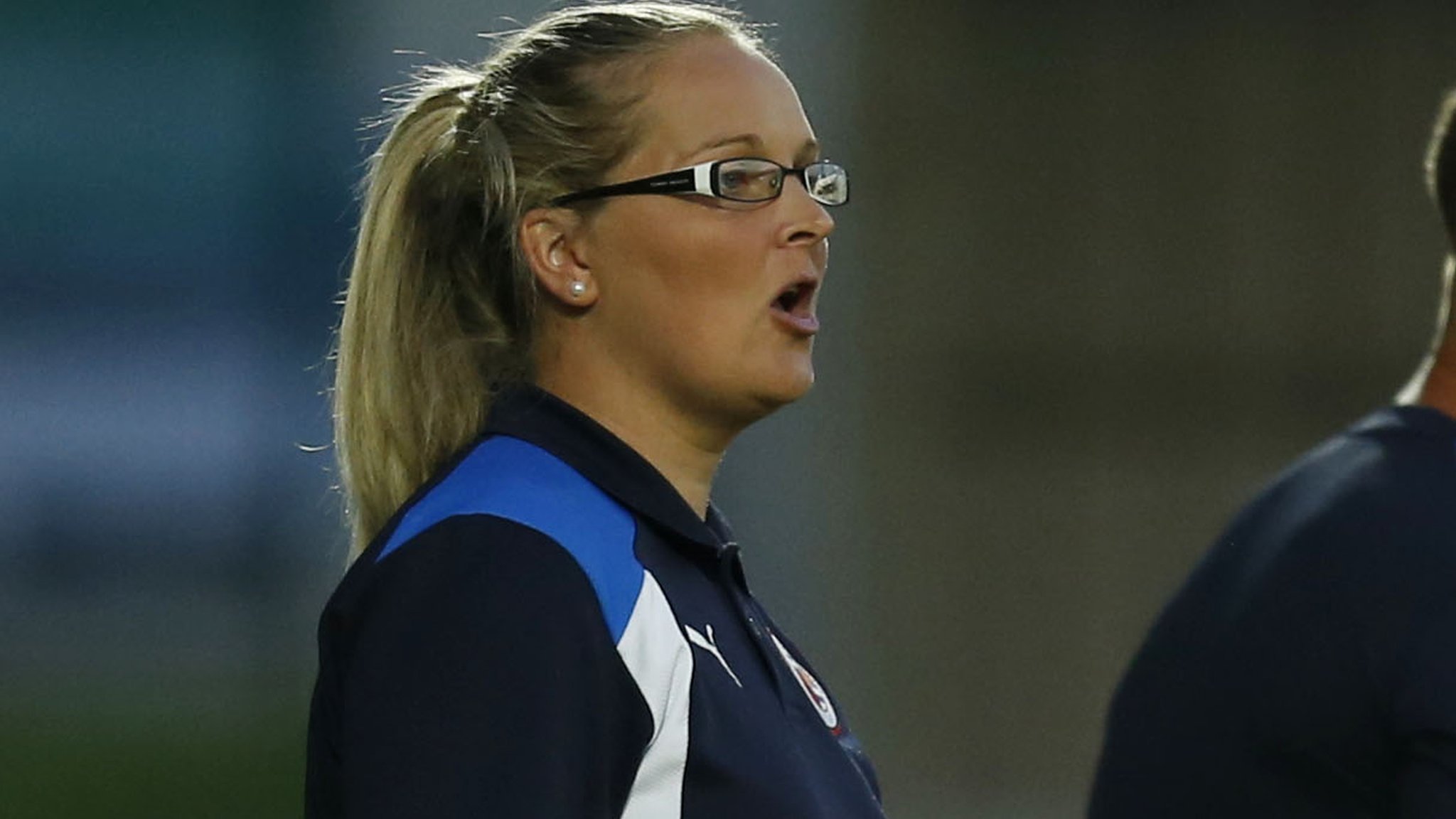 Reading earned their first win of the Women's Super League One season with a deserved 3-0 victory at Liverpool.
England midfielder Fara Williams' brilliant, dipping volley opened the scoring and Remi Allen doubled the lead from close range before half-time.
Brooke Chaplen struck low for Reading's third on the counter after half-time.
The result left both sides with three points from their opening two games, following Liverpool's win over Everton and Reading's loss to Sunderland.
Allen had headed against the post for Reading early on, while Liverpool's Caroline Weir curled on to the woodwork after the break on a disappointing night for the Reds, the title winners in 2013 and 2014.
Reading defender Molly Bartrip:
"It's such a good feeling to come back with a performance like this after last week's game against Sunderland. We knew we had to improve after that.
"When you have Fara Williams in your side you know something like that can happen; it was an absolutely brilliant finish and fair play to her.
"Liverpool did come back at us in the second half and then our third goal was the icing on the cake, and we need to continue with this momentum now, scoring goals and keeping clean sheets."
Liverpool forward Beth England:
"It really wasn't our night tonight, we had a million chances but we just couldn't seem to find the back of the net.
"You can't take anything away from Fara Williams for the first goal, it was class and I think it knocked us back a bit.
"But we came back out and gave it our all in the second half and that's all we can do but we have to take our chances. The third goal was always going to be crucial and unfortunately they got it after a mistake between ourselves."
http://www.bbc.co.uk/sport/football/41356629