Karl-Heinz Rummenigge has praised Chelsea for their handling of the club's finances amid the ongoing coronavirus pandemic and revealed Bayern Munich are struggling with contract negotiations since needing to tighter the purse strings.
Chelsea announced a profit of £32.5m for the year ending June 2020, an astonishing figure given the loss of matchday revenue since the spread of COVID-19 saw fans unable to attend football matches from March 2020.
However, the figure didn't take into account the Blues' spending the following summer, with Frank Lampard splashing a whopping £222m on players including Timo Werner, Hakim Ziyech, Ben Chilwell and Kai Havertz.
Despite that, Rummenigge has lauded Roman Abramovich's handling of the club's finances – with many other clubs reporting huge losses – and he also praised the work done by Chelsea director Marina Granovskaia.
"There are maybe two, or three clubs who are able to buck the trend," he told The Athletic. "Chelsea's numbers, for example, look very positive. Marina has done a very good job. But we won't see any all – time high [profit] records tumble this summer, that's for sure." When asked about Bayern's financial situation, Rummenigge admitted they're struggling to negotiate contracts with their players as the club looks to work within a tighter budget.
David Alaba recently announced he would be departing the Allianz Arena in the summer having failed to agree a new deal with Die Roten, and while the Austria international insisted the decision wasn't motivated by money, Rummenigge's revelation suggests that may not be the case.
"Everyone I talk to wants to reduce their payroll," he said. "That also applies to Bayern. Transfer fees went down by 50% last season, which was good, but the wages haven't adjusted downwards accordingly.
"We find that players and their agents are not happy to renew under existing circumstances but want more. It'll be an interesting transfer market. It'll be instructive to see whether the best players will have the upper hand in that regard.
Related Articles
Update on Jerome Boateng's Bayern Munich future
Bayern Munich have told Jerome Boateng that he is 'free to leave' the club this summer, with his contract set to expire at the end of the season
Max Cooper|5:30 PM GMT+1 RB Leipzig 0-1 Bayern Munich: Player ratings as Die Roten take huge step towards Bundesliga title
Player ratings as Bayern Munich beat RB Leipzig 1-0 thanks to a Leon Goretzka strike
Max Parsons|Apr 3, 2021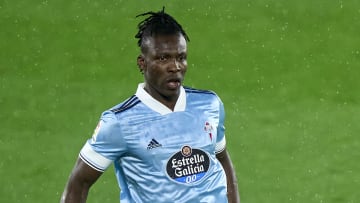 Hansi Flick refuses to rule out move for Bayern Munich fan Joseph Aidoo
Bayern Munich manager Hansi Flick refused to rule out a move for Joseph Aidoo after the defender issued a come and get me plea.
Matt O'Connor-Simpson|Apr 6, 2021
Thomas Tuchel provides N'Golo Kante injury update & talks Timo Werner
Thomas Tuchel confirms Timo Werner will start for Chelsea against West Brom but N'Golo Kante is out and likely to miss Porto Champions League clash.
Jamie Spencer|Apr 2, 2021
"We need to rely on players and agents understanding the situation. The whole football industry, the whole world has been damaged by COVID-19.
"I'm curious to see if there will be one club in Europe that can break even this season. It'll be challenging, even for us. After more than one year without fans, the income loss has been much greater for the big clubs."