Former Atlanta United, LA Galaxy and New England Revolution midfielder Jeff Larentowicz has announced his retirement.
The 37-year-old enjoyed a storied career, winning two MLS Cups and making over 400 league appearances.
Related Articles
Danny Ings adds to England selection headache with terrific Southampton display
Danny Ings deserves a spot in Gareth Southgate's England squad after leading Southampton's 3-2 comeback victory over Burnley.
Tom Gott|Apr 4, 2021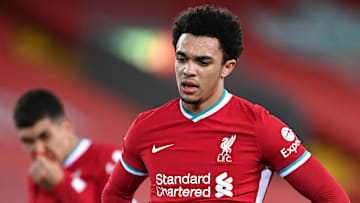 Jurgen Klopp cannot 'understand' why Trent Alexander-Arnold was snubbed by England
Jurgen Klopp has said he was 'surprised' and did not 'understand' why England manager Gareth Southgate snubbed Liverpool right-back Trent Alexander-Arnold
Jamie Spencer|Apr 3, 2021 Who's on the Plane? England Euros squad power rankings – March 2021
Picking England's squad for the summer Euros, based on performances up to March.
Toby Cudworth|Apr 1, 2021 Gareth Southgate praises John Stones mental strength after England error
Gareth Southgate & Kyle Walker praise John Stones' mental strength after he recovered from a mistake to set up England's winner in the 2-1 victory over Poland.
Tom Gott|Apr 1, 2021
He was selected by Revs in the fourth round of the 2005 Supplemental Draft and soon started to prove his worth. He would go on to make more than 100 MLS appearances for his first club before moving to Colorado Rapids where he won the MLS Cup in 2010.
Spells at Chicago Fire and LA Galaxy followed before he signed for Atlanta United in 2017. One year later he would help the Five Stripes win the MLS Cup, with Campeones Cup and US Open Cup honours arriving the following year.
Larentowicz announced the news in a statement which read: "Today I am announcing my retirement from Major League Soccer. Before I go, I would like to acknowledge all of the folks that have enabled me to stand here 16 years after beginning my unlikely journey. "There are many people within an organization that are continually overlooked and yet these are the folks that work the hardest and are arguably the most important: the back-room staff. The ATCs, the equipment guys and gals, the doctors. They are rarely up on stage, being immortalized in championship photos, but they are the lifeblood of the players and the organization."
Larentowicz went on to thank several coaches that have influenced his career before paying tribute to his fans.
"To the fans of New England, Atlanta, Colorado, Los Angeles and Chicago, thanks for your heart. Sometimes there were many of you, sometimes there were few, but if there is one thing we as sports fans have learned over the last 12 months, it's that you make the game worth watching and playing. Thank you."